Ji is a Latin sans serif typeface with Asian influences. Its skeleton is formed from traditional roman glyphs but its features are inspired by Adobe Fangsong, a digital Chinese font family derived from the thin strokes of Song dynasty calligraphy. Ji was born from the desire to create a contemporary Brutalist typeface with a distinct Asian American voice, with subtlety that neither stereotypes nor exoticizes its Eastern inspirations. Its name, meaning "trace" in Mandarin, refers back to vestigial and cultural origins.

The anatomy of each letter, such as its finials and terminals, has roots in stylistic characteristics of Chinese Hanzi. These appropriated, yet understated, details directly taken from the characters leaves remnants of Eastern calligraphic flair within the Latin glyphs.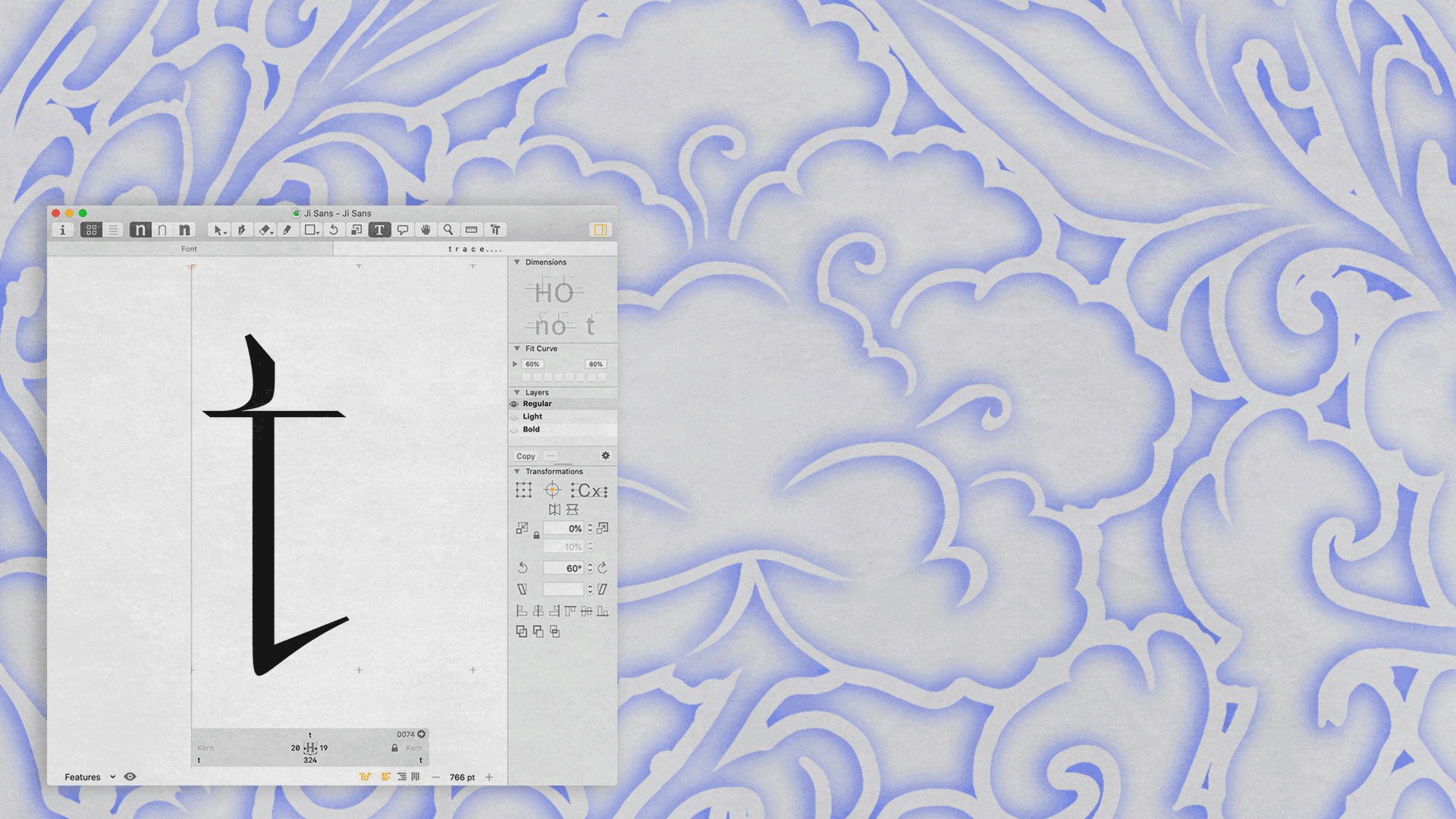 Letters spelling out the word "trace", shown mid-development in Glyphs software.





Regular glyph set, including uppercase, lowercase letters, and numerals.





Ampersand designs (regular and alternate), shown in the Glyphs software.





Above: Additional glyphs including punctuation and arrows. Below: Kinetic type set in Ji Sans, forming a balancing act between East and West.