PRINT / MOTION / EXHIBITION
A rebrand for Calder: Nonspace, an exhibition which showcased select works by Alexander Calder at Hauser & Wirth (LA). Playing with expressive typography and negative space, the design identity draws on the concept of creating volumes out of voids.
How do young graphic designers utilize illegibility as imagery, as identity, as protest? Type Unseen is both an analysis of the influence our youth culture has had on experimental typography, as well as an exploration of the philosophies that drive us to construct and deconstruct meaning.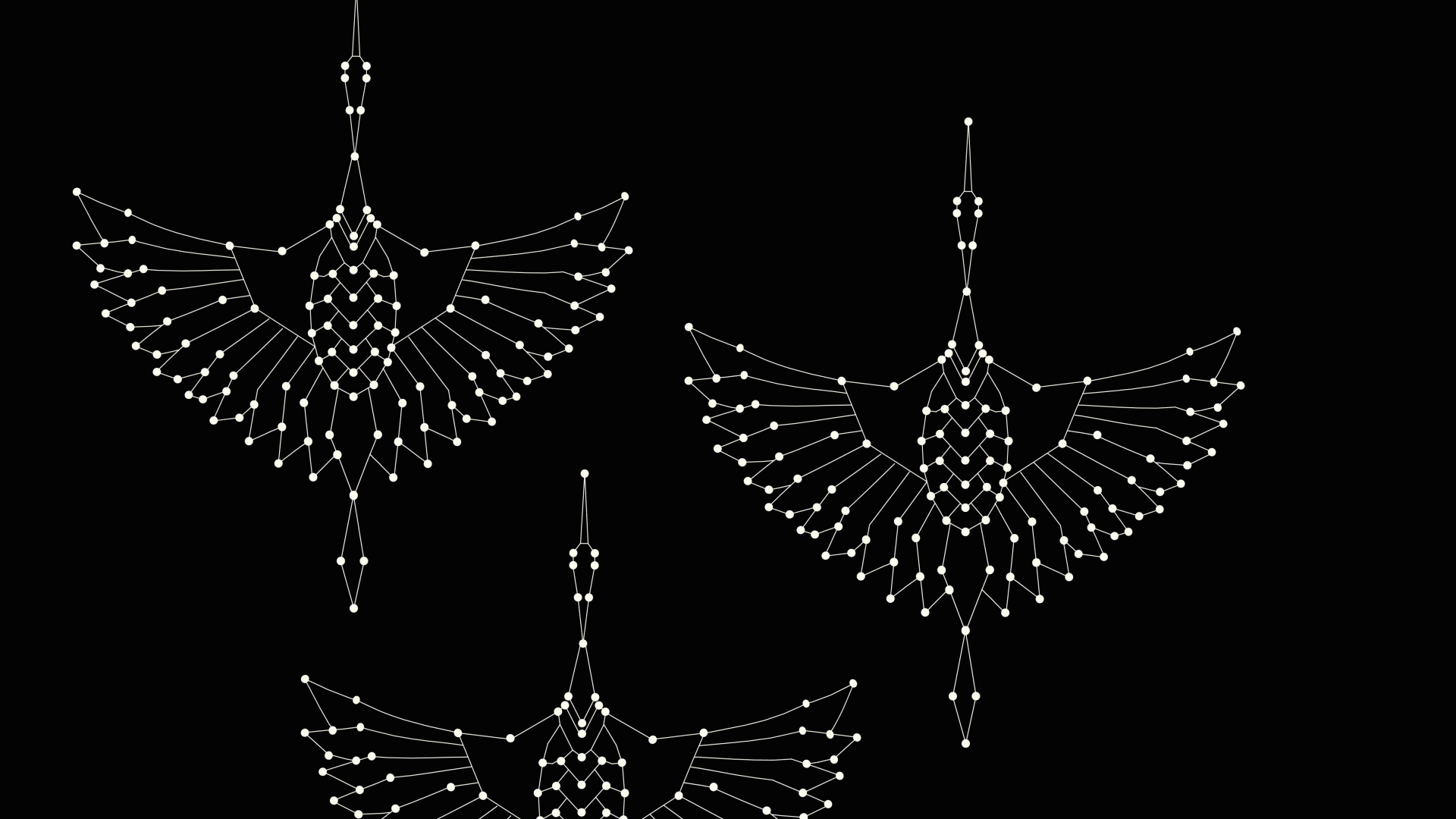 MOTION GRAPHICS / KINETIC TYPE
A selection of animated shorts and logotypes, created for both clientele and for myself. The animated clip above is taken from my motion graphics video, "Creation", which was screened at the Hammer Museum and the Aggregate Animated Shorts Festival in San Francisco; it can be viewed in its entirety
here.
Winner of a 2019 Adobe Design Achievement Award and featured on Stefan Sagmeister's design review, Persimmons is an interactive book translating a poem into art through linguistic analysis and code. Its inspiration is derived from the beauty of words and the structure of language systems. Words taken from each passage of Li-Young Lee's poem, "Persimmons", are run through Processing; the reader's interaction with the book transforms the text's phonetic structures into visualized patterns.






An examination of unconventional methods of exploration and escapism. Astray is a large-scale zine of writings investigating absurd spaces and ways of travel in L.A., a city where one can lose themselves as easily as they can find themselves. Printed on thin newsprint, the ink bleeds through each sides of the page to create amalgamous compositions of text and image that the reader must navigate through.






36 Days of Type is an annual open call inviting typographers, illustrators and artists to share their view on the Latin alphabet. My 2020 series started from my interest in the ways typefaces, used in combination, speak to one another. My illustrations merge some of my favorite typefaces to strike up new balances between them and evolve the letterforms into completely new visual outcomes.