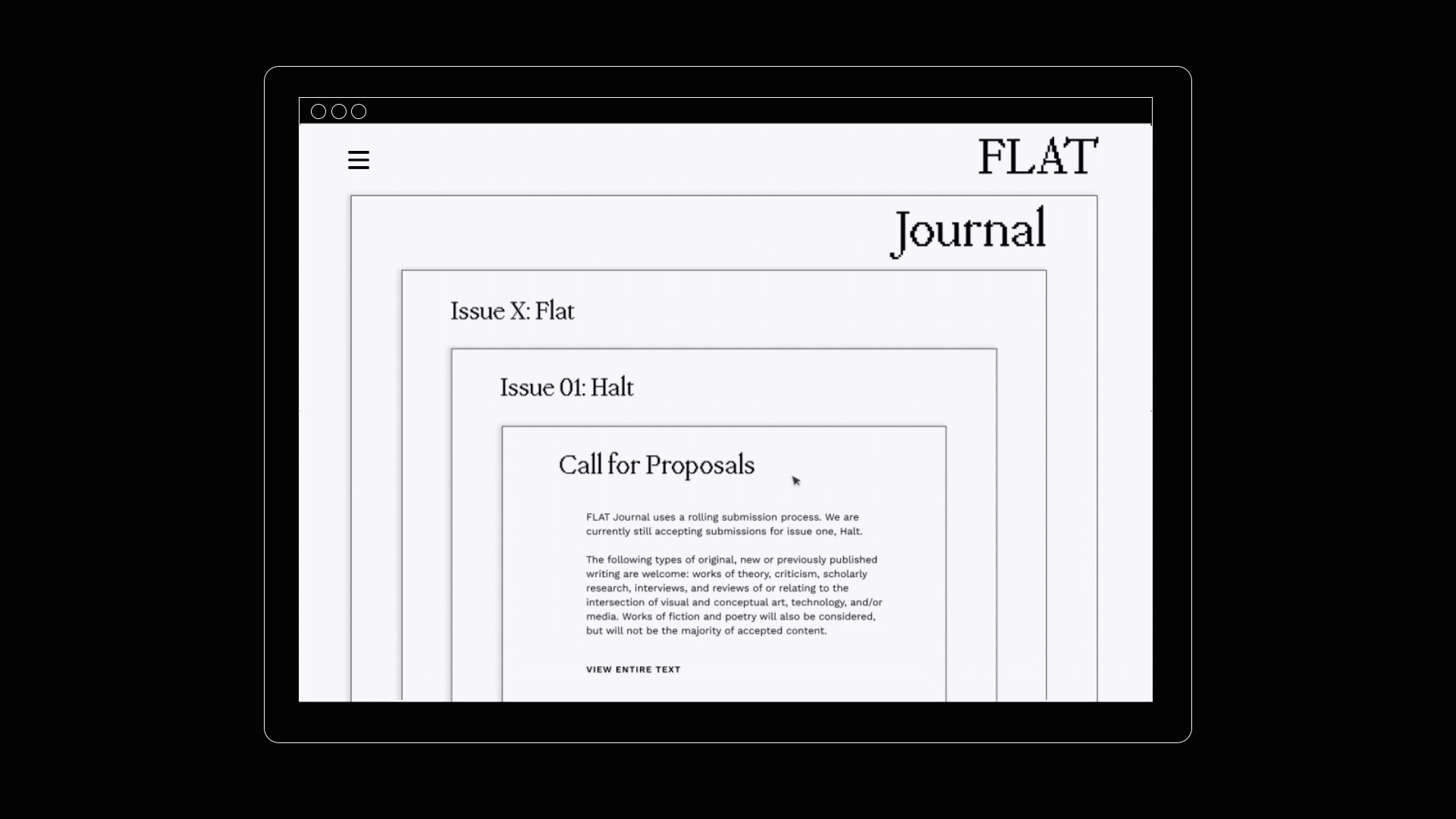 FLAT JOURNAL
WEB & DIGITAL IDENTITY

FLAT is a digital platform for critical texts and experiments that engage with contemporary conversations surrounding media arts, with contributors such as Cory Arcangel and Gelare Khoshgozaran. In anticipation of its second issue's release at the 2020 Vancouver Art Book Fair, I worked as lead designer to reimagine its website and digital identity. Type in use: Mondwest (Pangram Pangram), Work Sans (Wei Huang).

The design for the new site, which is currently being implemented, plays with the idea of subverting web design standards and hierarchies. With the history of skeuomorphism in early computer graphics and Google's Material Design in mind, the website creates a new representation of editorial layouts for the browser. On the homepage, different sections layer over each other, creating a flat landscape of pages that shift with the cursor and can be shuffled through to be read; the primary type choice, in turn, exemplifies the digitization of editorial language.





Typographic scale for the FLAT Journal website.





Primary typeface: Mondwest, designed by Pangram Pangram.





Web mockup of the homepage, with the Issue X section highlighted.





Web mockup of the open menu navigation on the landing page.





Web mockup of an artwork feature from Issue X, "The Delay" by Dalena Tran.





Mobile mockups, from left to right: homepage, artwork feature, Issue X index.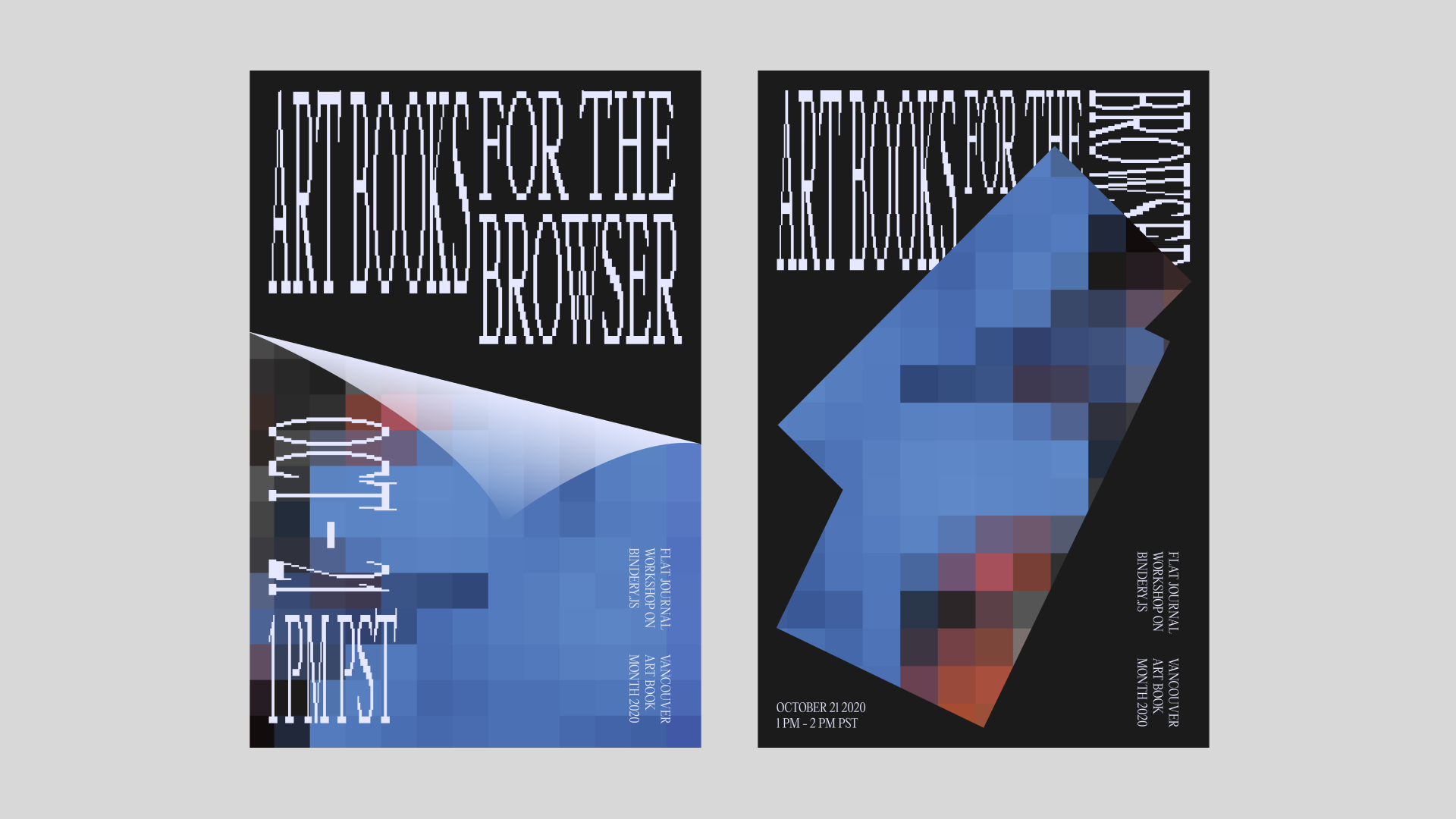 Posters advertising a virtual event held by FLAT Journal for Vancouver Art Book Month, titled "Art Books for the Browser."